Single Product for multiple analysis platforms
NimbleDataPlus (Lite, Pro, VM)
Real-time data – runs simultaneously in all supported platforms
Supported platforms :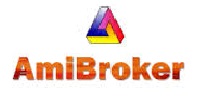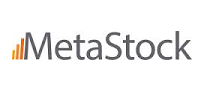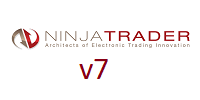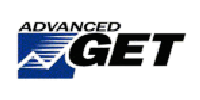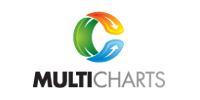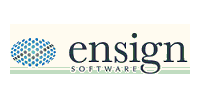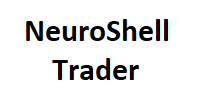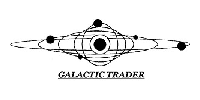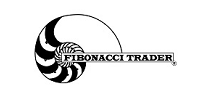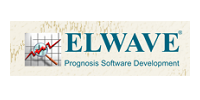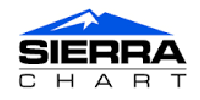 Take A Free Trial
Submit your details & we will set your trial
Product Variants
This works on Desktops only.
Available subscription period of 1,3,6,12 months
Default 15 or 60 symbols per exchange segment
This works on Desktops only.
Available subscription period of 1,3,6,12 months
Default 225 symbols per exchange segment
This works on Desktops, Servers & Virtual Machines.
Available subscription period of 12 months
Default 15 or 60 symbols per exchange segment
This works on Desktops, Servers & Virtual Machines.
Available subscription period of 12 months
Default 225 symbols per exchange segment
All above products have same installer and apart from above, all other features are same
Product variations are done so that users can choose exactly what they need and optimize their experience
Important This data product support multiple charting and technical analysis platforms. However, it is possible that all features may not be available in all the supported platforms. Kindly consult Support or take a free trial to know if the required feature is available in any particular platform. Please note that no refund requests will be entertained in such cases.
Data directly from Stock Exchange Servers. We are authorised distributor of National Stock Exchange of India (NSE)and Multi Commodities Exchange (MCX) for realtime data. So trade with complete peace of mind.
Low latency realtime data with ultrafast delivery. True tick-by-tick data with time-stamp of 1 second
Zero delay realtime data. Compare it with your broker's terminal anytime.
The data includes following :

All Futures of all months of NSE Futures & Options Segment (NSE F&O) and NSE Currency Derivatives Segment (NSE CDS)
All Options of all months, of all stocks / indices and for all strike rates (NSE F&O)
All stocks & indices from NSE cash segment
All symbols as available on MCX
View 15 / 60 / 225 symbols per segment at a time. It means that you can open, view (or Scan / Explore) realtime charts of 15 / 60 / 225 or symbols simultaneously. This is 225 times more data than 1 symbol at a time (limitation of many data vendors).
Total number of scrips cross 60,000 – highest by any data vendor. As an example, just for symbol NIFTY, total number of scrips cross 3500+ in NSE FNO Segment. So don't let limitation of your data vendor become your trading limitation – trade beyond limited set of symbols otherwise given by other data vendors.
Intraday history of 1,2,3,4 Minutes (3 calendar months), 5,6,10,12 Minutes (4.5 calendar months), 15,20,30 Minutes and 1,2,3,4,6,8,12 Hours (6 calendar months), Tick (1 calendar week) and EOD History since January 2010 is available. All segment Options History of any time frame is available only for 1 month.
Data shows up in all supported platforms concurrently
Sufficient redundancy at all levels to ensure smooth and uninterrupted flow of data during market hours.
Be an informed trader – have complete information regarding the trades. The data contains Open, High, Low, Close, Volume, Open Interest, Bid*, Bid Size*, Ask*, Ask Size*, Trade Size*, Change and % Change for all symbols. Just enable Realtime Quotes Window in AmiBroker to have view just like market watch of your broker's application.
* – Stateless fields – only last value is available.
Data is highly accurate – all scrips report exact values for all these fields. Candles once formed do not change after relogin / next day. If you are trading based on strategies, we know how important is this feature for you. In fact, the data is useless if it shows different values during realtime and on next day (after backfill).
Data is downloaded simultaneously for all the symbols so you can Scan or Explore in realtime. By multiplying your abilities to track more than 1 symbol simultaneously (many data vendors fail to deliver this), you also multiply your chances to find many more trading opportunities during live market.
We recommend a broadband connection (256kbps minimum) for our datafeed. Because our data updates every second and for all symbols simultaneously, huge quantity of data is downloaded and available to you for analysis. For example, our users who download data of 225 symbols simultaneously, are downloading approx. 225*60=13500 messages per minute – as against 12 messages by other vendors (5 second data for single symbol), which means 1125 times more data per minute. Precisely for this reason, you should not use dialup connections for our data. Understand that to be able to use dialup connection for realtime datafeed is actually a disadvantage.
All data stays in supported platforms – only incremental data is downloaded from servers on login. This saves Internet Bandwidth considerably and facilitates quick download of data.
No need to connect to internet / login to our servers during off-market hours for Scanning / Exploration.
Data with no gaps – irrespective of when you start your PC, the data will always be continuous without any gaps (backfill is entirely automatic).
Intraday Data of subscribed Segment (1 minute format) is sent to all 12 months subscribers free of cost after market hours by email by email – in csv format. So at any point of time if you lose data or for any other reason, data of entire Segment in 1 minute format remains with you forever. Subscribers of shorter duration can avail this facility by purchasing this add-on
Single click support directly from application – just click on Contact Live Support link in the application Dashboard. We offer support on email, live chat and remote desktop on working days. Support Policy
All subscribers of 12 months will get complimentary license to use the same login id on 2nd Computer. Any one computer at a time (but not both) can be used to download realtime data. Users with lower subscription period can avail this facility by paying Rs.233/- per additional computer per month.
Time and Sales Window – We are the only Indian Data Vendor to provide this premium feature alongwith our realtime data.
Important Notes :
Using this product, AmiBroker shows Daily candles by compressing the available intraday data in intraday database. To see Daily candles with Daily Close, users will need to create a separate Daily Database.
Operating Systems :
– 32 bit / 64 bit Edition of Windows 7/ Windows 8 and Windows 10.
– This product also supports Windows Servers & Virtual Machines.

If you are interested in running this data product under Virtual Machine / Server, you will need to subscribe to VM product. All the features of VM product are same as that of Lite / Pro except additional ability to run on server / VM.
AmiBroker :
– 32-bit Edition of AmiBroker Standard, Professional, Ultimate (and even 30day Trial).
– Versions Supported : 5.20 to 6.40
MetaStock Professional : Version 7.2 to 11
NinjaTrader : Version 7.0
Advanced Get : Version 9.0
MultiCharts : Version 9.0 and 10.0
Ensign : Version 10
Neuroshell Trader : Version 7
Fibonacci Trader: Version 4.10 R45
Galactic Trader : Version 4.10 R45
ELWAVE : Latest Version 10 or above. Basic + Intraday modules + Premium Service Contract
SierraChart : Version 1991 or above
If you are behind the firewall, you will need to grant access to our IP address and open few ports so that you can access our data. For more details, please send mail to support@globaldatafeeds.in
You will need to grant 'all access' to our applications through your Windows Firewalls, Anti-virus, external firewalls installed by your Anti-virus programs.
Your computer must be set to timezone India (GMT/UTC + 5:30).
Important Note : If you are using a non-standard, custom setup or have some typical requirements, please Chat with our team or take a free trial / paid trial of our products before making a subscription. We will be unable to refund the subscription amount later after subscription.
This works on Windows Desktops only.
Available subscription period of 1,3,6,12 months
Default 15 symbols per exchange segment
This works on Windows Desktops only.
Available subscription period of 1,3,6,12 months
Default 60 symbols per exchange segment
This works on Windows Desktops only.
Available subscription period of 1,3,6,12 months
Default 225 symbols per exchange segment
This works on Windows Desktops, Servers & Virtual Machines.
Available subscription period of 12 months
Default 15 symbols per exchange segment
This works on Windows Desktops, Servers & Virtual Machines.
Available subscription period of 12 months
Default 60 symbols per exchange segment
This works on Windows Desktops, Servers & Virtual Machines.
Available subscription period of 12 months
Default 225 symbols per exchange segment
Trials are fully automated. Download, Install, Run, Activate & start using the product immediately.
Download : Visit Download Section & download Installer
Install : Install normally and Configure. See User Guide if you get stuck
Register : Register when asked during first run. Registration is free
Activate : Check Email / SMS to activate Trial